Lisa McBride – President-Elect/Spokane Director #2

Lisa McBride, a graduate of Gonzaga Law School, has 33 years of experience serving her clients' legal needs. She puts this know-how to work for her clients every day, ensuring the highest level of dedicated, responsive service. Lisa is licensed to practice law in the State of Washington.
Darren Digiacinto – Past President/Spokane Director #1

Darren M. Digiacinto's practice focuses on bankruptcy, creditor/debtor rights, real property law and litigation, and construction litigation. In the bankruptcy realm, Darren represents both debtors and creditors, including the prosecution and defense of adversary proceedings relating to discharge. Darren is licensed to practice in Washington and Idaho state and federal courts. He also serves as a Trustee for the Eastern District of Washington Bankruptcy Bar.
Prior to joining Winston & Cashatt in January 2017, Darren was a partner at a mid-size law firm in Spokane. Before entering private practice, he served as a judicial clerk at Division II of the Washington State Court of Appeals for the Honorable Judge Marywave Van Deren and the Honorable Judge C.C. Bridgewater. His pre-law background includes serving as a securities-licensed branch manager for a national financial institution.
Darren and his wife Corey are active members and leaders in the Spokane Enological Society. They enjoy home-improvement projects and their two dogs. Darren's passions include live music, snow-skiing, football, and reading.
Pamela D. Dickson – Treasurer/Spokane Director #3
Pamela Dickson has clerked for the Honorable N. Randy Smith, U.S. Court of Appeals for the Ninth Circuit. Pamela also clerked for the Honorable Fredrick P. Corbit, Chief Bankruptcy Judge, U.S. Bankruptcy Court, Eastern District of Washington and externed for the Honorable Ralph Kirscher, U.S. Bankruptcy Court, District of Montana.
Pamela is a frequent speaker at Bankruptcy CLEs and seminars. During her time with the Bankruptcy Court, she was an active member of the Chapter 13 Plan Working Group, tasked with developing the revised Chapter 13 Plan for the Eastern District of Washington.
Pamela enjoys alternative dispute resolution. She was appointed and has successfully mediated cases involving student loans and contract disputes.
Trevor R. Bevier – Secretary/Circuit Director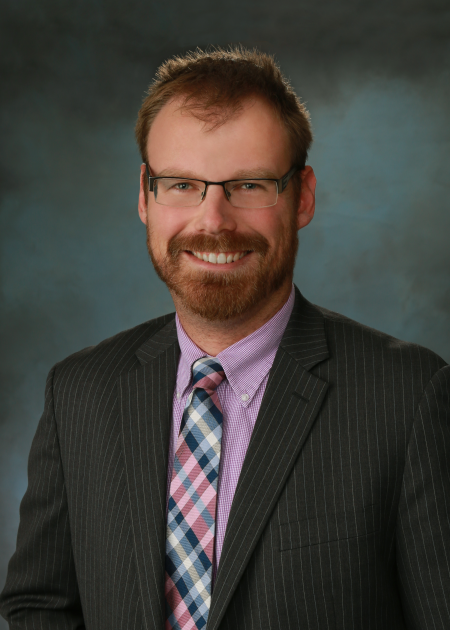 Trevor Bevier is an Ephrata High School graduate. He then attended Big Bend Community College where he graduated with an Associate Degree in Arts and Sciences. Before attending Central Washington University, where he graduated cum laude with a Bachelor of Science Degree in Interdisciplinary Studies, Trevor spent nearly a decade working in the title insurance industry. Trevor attended law school at the Gonzaga University School of Law, where he graduated cum laude with a juris doctor.
Trevor was involved with many different organizations during his academic career both as a participant and as a board member of organizations, including serving as the Vice President of Clubs and Organizations for the Associated Students of Central Washington University, and as the Secretary and Treasurer of Street Law, a student organization dedicated to teaching basic constitutional rights to high school students. Trevor was also inducted into the Omicron Delta Kappa Society in recognition of his leadership as a student while at CWU.
Patrick McBurney – Tri-Cities Director #1

Patrick D. McBurney, Jr. graduated from Seattle Pacific University in 1988 with a B.A. in Political Science. He graduated from the University of Idaho in 1992 with a J.D. from the College of Law. Mr. McBurney was admitted to the Washington Bar association on June 15, 1993. Prior to that Mr. McBurney practiced law in Idaho, licensed as a legal intern. Mr. McBurney practiced law in Seattle, WA from 1993 to 1994. Mr. McBurney opened the Law Office of Patrick McBurney on July 29, 1995, starting with an office in the Griggs building in Pasco, WA.
Kevin O Rourke – At Large Director

Kevin D. O'Rourke graduated summa cum laude from Gonzaga University School of Law in 1999. An attorney with Southwell & O'Rourke, P.S., his practice focuses on bankruptcy and reorganization in Washington and Idaho. Kevin serves as a current Chapter 7 Trustee for the Eastern District of Washington. He accepted an appointment by the Bankruptcy Judges to serve on the Mediation Panel for the U.S. Bankruptcy Court for the Eastern District of Washington and has served by appointment on the Advisory Rules Committee from 2003-2011, and 2014 to present. Mr. O'Rourke is the former president of the Bankruptcy Bar Association for the Eastern District of Washington, and is the former President of the Federal Bar Association. He is a former member of the WSBA Creditor-Debtor Rights Section Executive Commitee from 2010 to present. He also taught at Gonzaga University School of Law as the Adjunct Rising Star Super Lawyer in its 2006-2008, 2011-2013 editions, and a Super Lawyer in its 2014-2015 editions. He is rated an AV Preeminent lawyer with Martindale-Hubbell.
David A. Kazemba – Wenatchee/Yakima Director #2
Mr. Kazemba runs the Overcast Law Offices creditor/debtor practice in Wenatchee, Washington, where he represents both debtors and creditors in the Eastern District of Washington and the Western District of Washington. In law school, he was a recipient of the L. Warden Hanel Bankruptcy Scholarship where he externed for the Honorable John Rossmeissl. He has written two publications on bankruptcy and has spoken at multiple CLEs. He is a past president and is currently the Newsletter/Website Editors Eastern District of Washington Bankruptcy Bar Association. David Kazemba has been serving as the Position 8 Eastern Division Officer for WSBA Creditor/Debtor Section Executive Committee since 2017.
Matthew Anderton – Yakima Director #1
Matthew Anderton has been licensed for 34 years and handles cases in Real Estate, Bankruptcy & Debt, Business, Corporate & Incorporation, Tax. He attended Gonzaga University and has an office in Yakima, WA. Matthew currently serves as a Chapter 7 Trustee for the Eastern District.